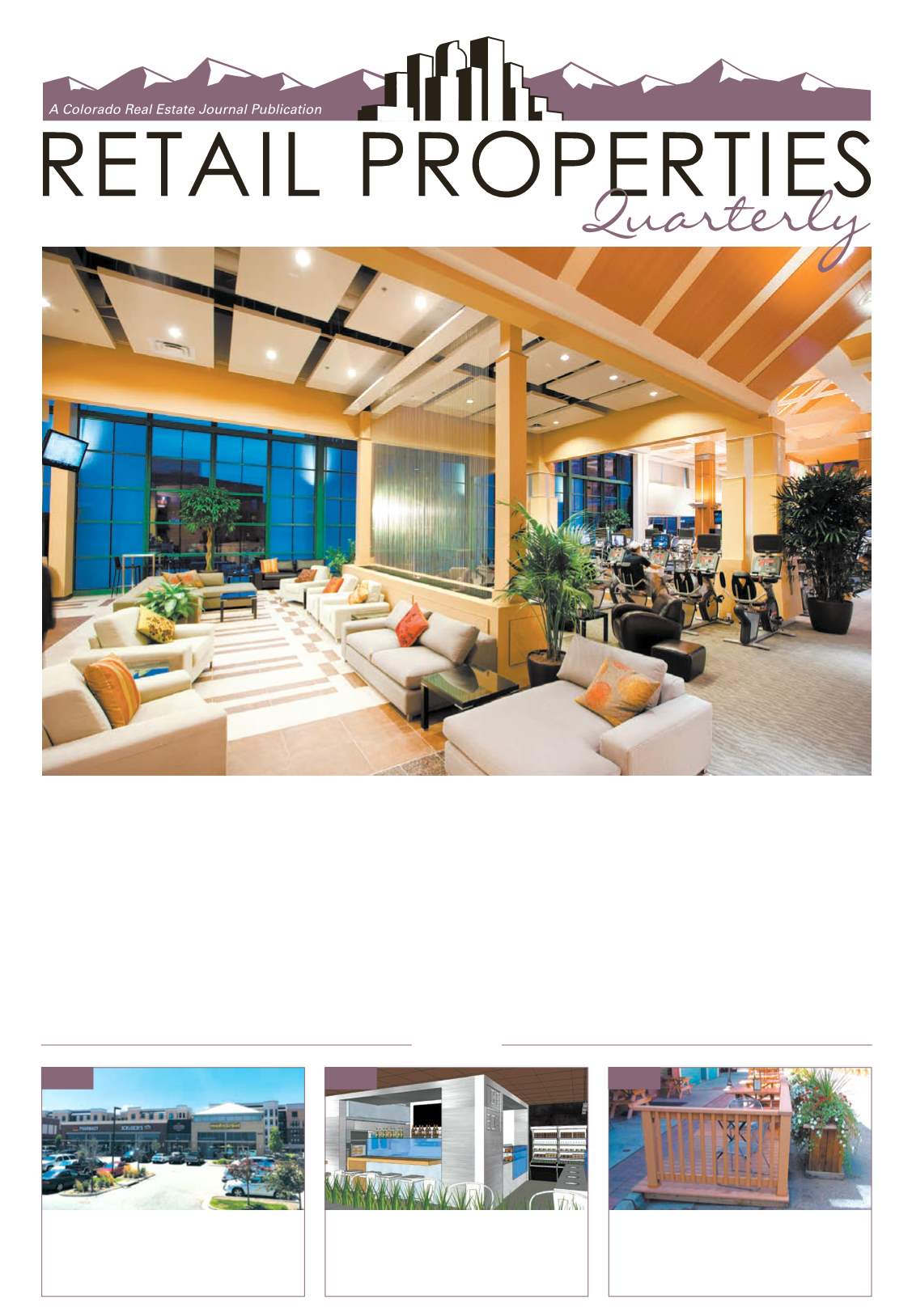 The fitness facility competition is
heating up in Colorado. Each facility
is working hard for position in this
market, much like the hard work
that is taking place inside of the
gyms. It has been hard to miss the
facilities opening up in retail centers
all over the Denver metro area. The
influx of specialty fitness or studio
concepts is spreading, and bigger,
established facilities are paying
"We have taken notice of what
some of the studio concepts are
doing," said Ed Williams, president
and CEO of Wellbridge, which owns
Colorado Athletic Club. "The compe-
tition encourages Colorado Athletic
Club to be better and improve class
offerings. It's a good competition
that helps all brands in the industry."
Colorado Athletic Club has seven
locations throughout the Front
Range, and the eighth is on its way,
in Lower Downtown at 1601 Wewatta
St. The fitness centers range in size
from 35,000 square feet to 120,000 sf,
among the largest when compared
with other fitness offerings in the
state. The new Colorado Athletic
Club is the third facility in down-
town, with one in the Tabor Center
at 1201 16th St. and another at 1630
"Union Station is a hot area to be
in," said Williams. "I see some spe-
cialty studio fitness open up in high-
end retail spaces as well, and pay
more rent just to be in the area."
Even with all of the fitness facili-
ties entering Colorado, the market is
not oversaturated, said Jon Weisiger,
senior vice president of retail ser-
vices with CBRE. Similar to retail,
there are mergers, including 24 Hour
Fitness' acquisition of Denver Bally
Total Fitness locations in December
2014, and clubs that are in different
business cycles. Colorado Athletic
Club and 24 Hour Fitness are mature
concepts, while emerging facilities
are trying to get a bigger slice of the
"There is a lot of demand for fit-
ness clubs, and they are trying to
figure out their correct size and
place in the market," said Weisiger.
Photo courtesy: Wellbridge
Colorado Athletic Club is opening a third downtown location to go along with its Tabor Center (above) and Welton Street facilities.