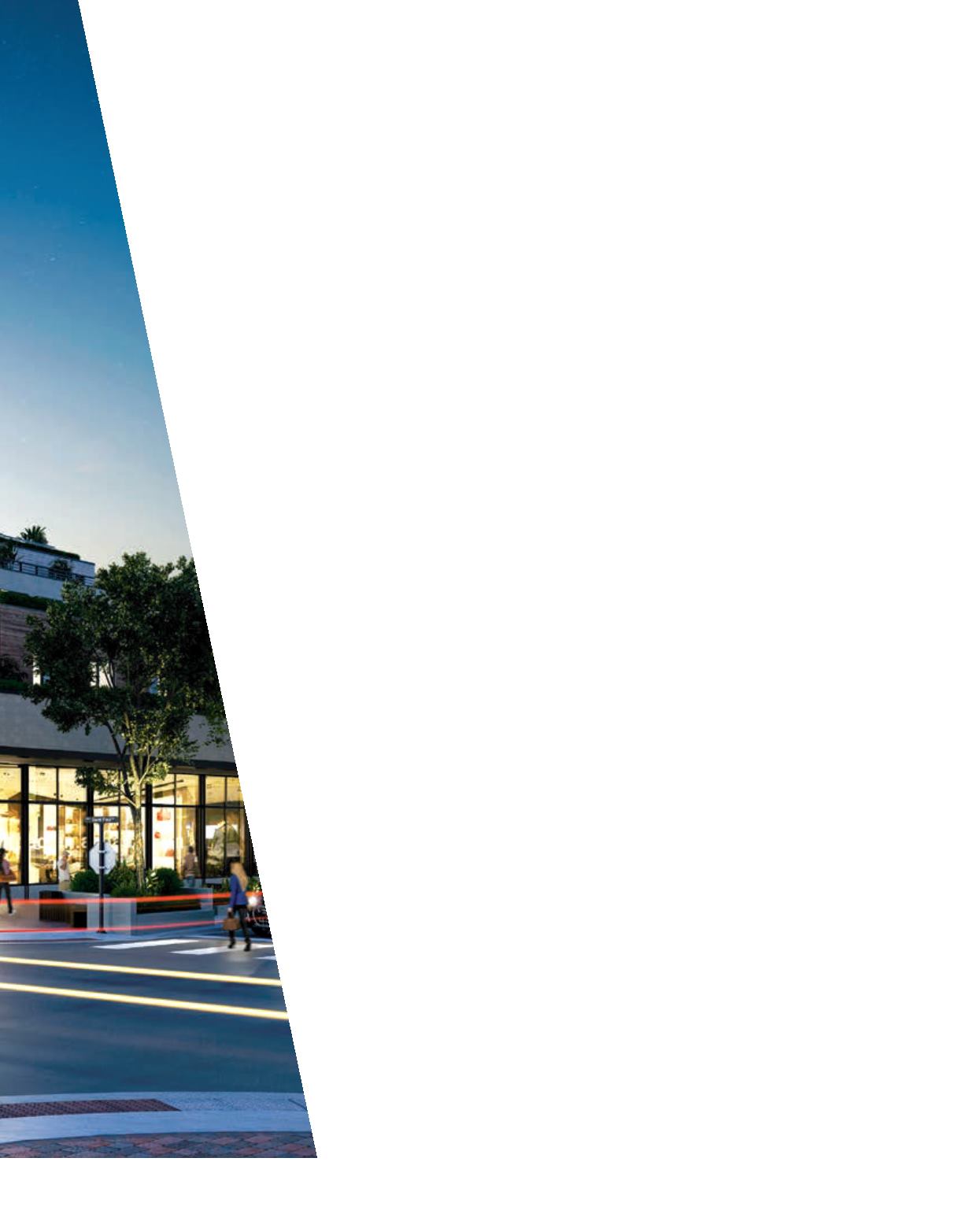 MARCH 2017 \ BUILDING DIALOGUE \
79
S
eventeen years ago, Matt Cecere was a younger man, 4240 Architecture was a dif-
ferent firm and Denver's Riverfront Park was kind of a swamp. Today, Cecere and
4240 are older and wiser, better for the experience, and Riverfront Park is a spar-
kling urban node that preceded so much of what surrounds it today that it's hard
not to think of it as a catalyst. Now this vibrant urban neighborhood patiently
awaits the many new offices, hotels, restaurants, bars and residences racing to fill
the void just across the Millennium Bridge to Union Station. Good development anticipates
needs; great development raises expectations. Riverfront Park set an important high-water
mark early in what now feels like Denver's new central core.
"When I first started working at 4240, I remember looking out over a stretch of nothing
between the river and railroad yards," says Cecere, who is now a principal with the firm.
"Now Riverfront Park is a fantastic urban community right in the heart of everything." He
suggests that 4240's process of promoting an intense curiosity in the craft of architecture
is grounded by listening to clients and asking what might be rather than arriving with
a starting point.
4240 resides in office space at Freight in the River North District's own catalyst, Taxi,
just a bit further downstream from Riverfront Park. Like its groundbreaking work with
East-West Partners, which resulted in the first three buildings along Riverfront Park,
4240 remains vibrant as well. Along with Cecere, two of the firm's other six principals,
Andy McRae and Lou Bieker, sit in a conference room looking out over a grey stretch
of the South Platte River for a conversation about design in Colorado and how they fit
in. Bieker, who's been a leader at 4240 since the earliest days from predecessor, Urban
Design Group, admits the firm is something of an enigma in Denver's architectural
scene. Flying under the radar is a feeling Bieker shrugs off with quiet confidence.
"We like to think of our designs as stylistically agnostic – we don't have a signa-
ture. Instead we try to look at place and purpose and nurture the design's organic
growth within the owner's ambitions," says Bieker. "We have been privileged to
align ourselves with some visionary clients who have provided us with some re-
ally spectacular sites to start the creative process."
One such set of sites currently on the boards is the Saint Paul Collection, a
mixed-use project that encompasses two separate buildings straddling St. Paul
Street in the heart of Denver's most prestigious shopping district, Cherry Creek
North. Being developed as top-of-the-market leased residences, the Saint Paul
Collection ties together 4240's diverse experience and its core commitment
to creating places that compel an emotional response in users. Building on
its extensive experience in the hospitality sector where impressions – first
through last – are everything, the Saint Paul Collection will strive to offer
more than expected in urban living for the luxury rental market.
The Saint Paul Collection comprises 210 St. Paul and 255 St. Paul, which will
combine to offer a total of 165 units in one-, two- and three-bedroom con-
figurations and a premium amenities package available to both properties.
Sleek, sophisticated and timeless, the buildings each rise from their highly
animated street-level base to a height of eight stories capped by rooftop
WORDS:
Sean O'Keefe
4240, Quietly Confident
A Denver design practice reflects
on its contribution to place
shaping through design