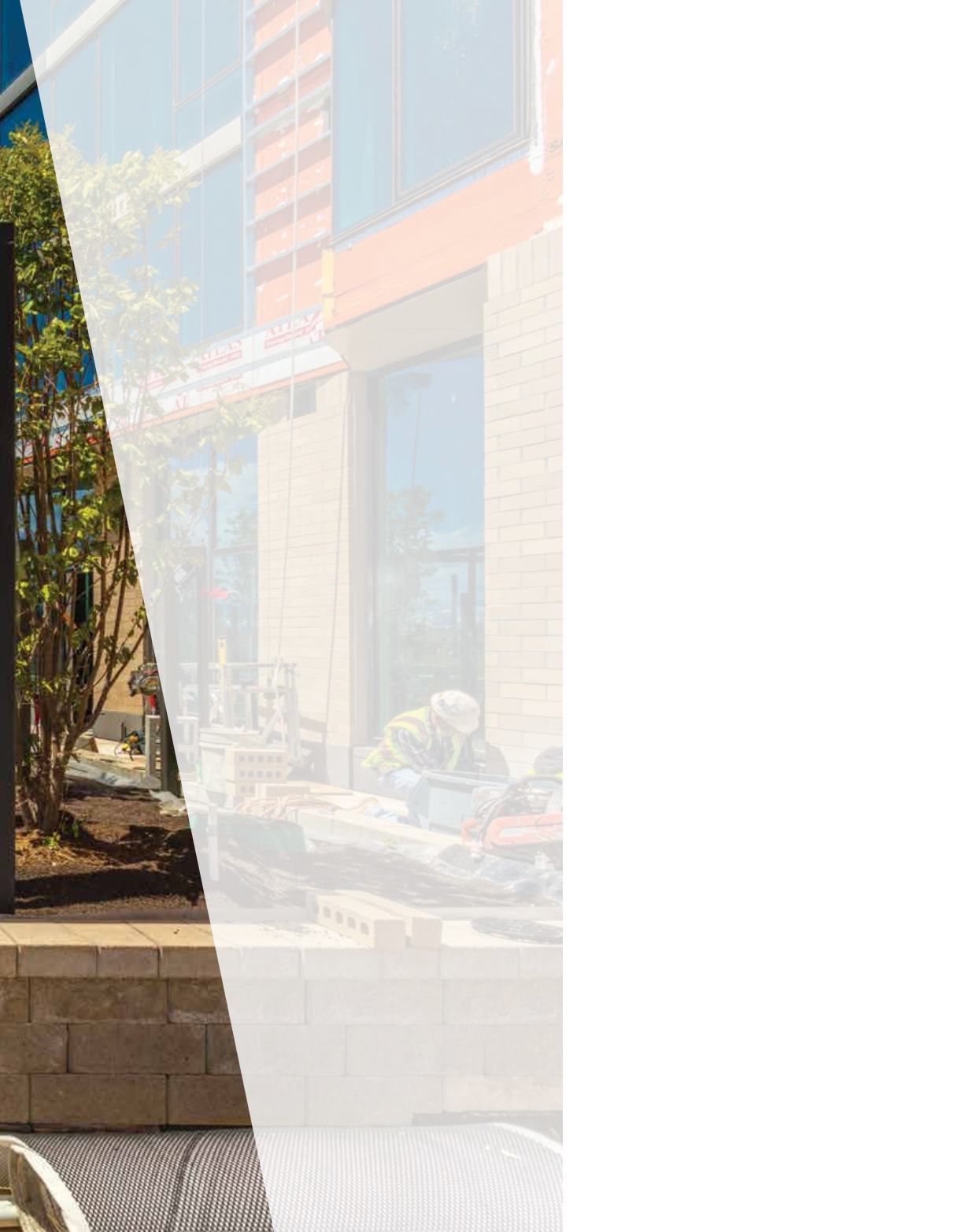 JUNE 2017 \ BUILDING DIALOGUE \
83
I
n development, everyone is looking for
an advantage. What can be offered that
no one else has and/or how can what
everyone else has be offered in a way
that is new, different and more appeal-
ing. On the whole, Denver has what
few other cites do – year-round fantastic
weather; immediate access to one of North
America's premier outdoor playgrounds;
an easygoing vibe; a healthy love of dogs;
and, on the grand scale of American cites,
at least the remnants of affordability.
"Denver is a wonderful multifamily de-
velopment market," says Walter Armer,
vice president of Broe Real Estate Group,
developers of the new 32-story Coun-
try Club Towers II and III. "Even though
there is some saturation right now with
all the new construction, Denver will al-
ways have long-term upside as a delight-
ful place that people want to live." As, the
name suggests, the new Country Club
Towers II and III extend an existing prop-
erty, an apartment community that has
long been a part of the NorthWashington
Park neighborhood fabric.
Located south of First Avenue off Down-
ing Street, the original Country Club Gar-
dens apartments were built in 1942, a large
collection of single-, two- and three-sto-
ry brick buildings perched on a slight
hill above the Denver Country Club's golf
course. In the 1940s, developers broke Den-
ver's traditional street grid with Country
Club Gardens, which instead spans four
full blocks east to west, forming a super-
block. In the mid-80s, Broe removed a few
buildings on the southwest corner and
carefully inserted Country Club Tower
WORDS:
Sean O'Keefe
PHOTOS:
Michelle Meunier Photography
Upside:
Country
Club Towers
Towers II and III
aim to prove you
can never have
too much of a
good thing