28 / 28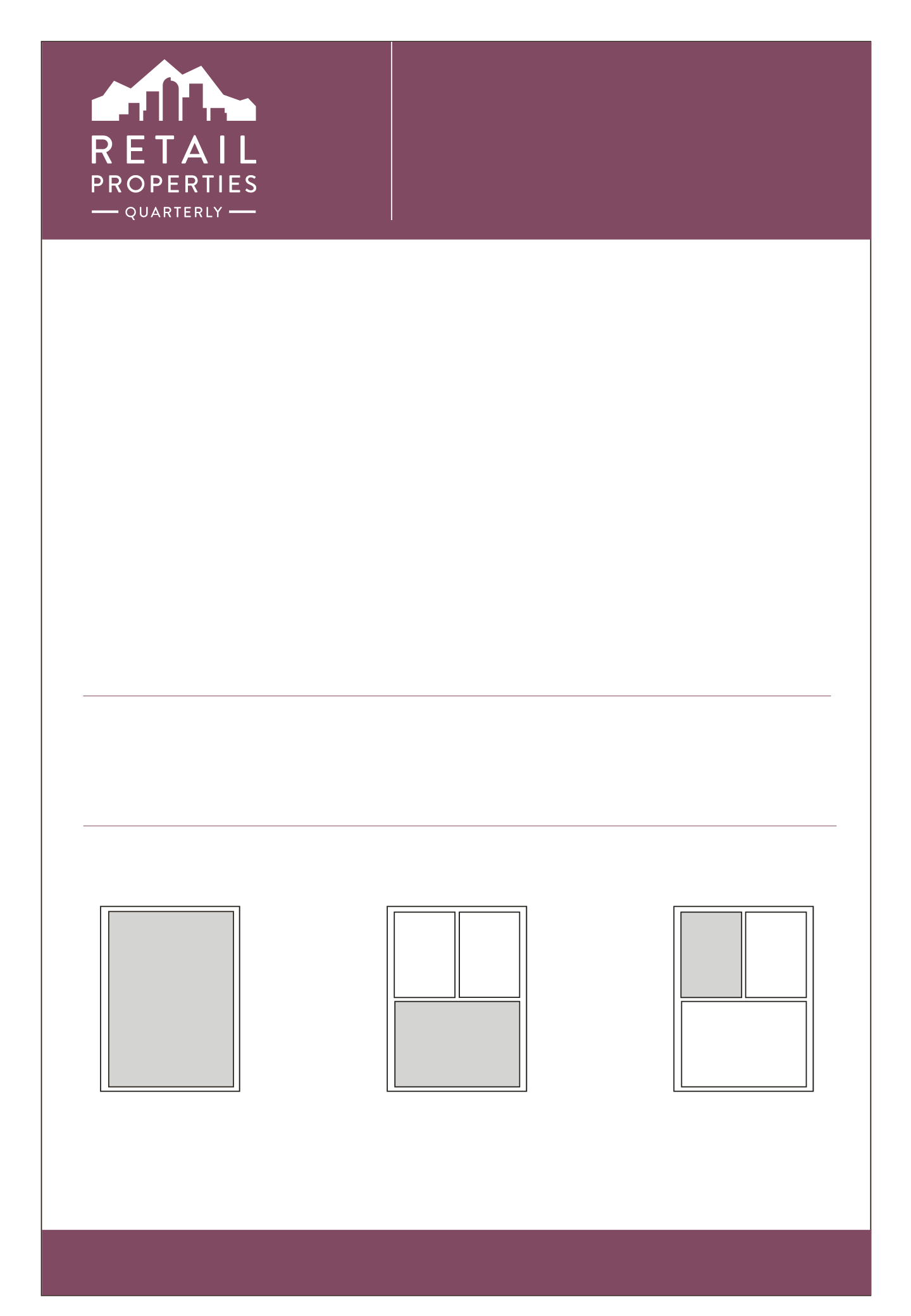 Page 28
— Retail Properties Quarterly — February 2018
www.crej.com
RETAIL PROPERTIES QUARTERLY
To reserve ad space, please contact Lori Golightly at
303-623-1148 ext. 102 or
lgolightly@crej.com.
For editorial content, please contact
Michelle Askeland at 303-623-1148 ext. 104 or
maskeland@crej.com.
10.25"w x 15.5"h
1/4: 5"w x 7.25"h
FULL PAGE
1/2 PAGE
1/4 QUAD
1/2: 10.25"w x 7.25" h
Colorado's Only Shopping Centers Publication
While the Colorado Real Estate Journal continues to run a retail news section in each issue of the newspaper, Retail Prop-
erties Quarterly features the most interesting projects and people, trends and analyses, and covers development, invest-
ment, leasing, finance, design, construction and management. The publication is mailed with the Colorado Real Estate
Journal newspaper, a 3,500-plus distribution that includes developers, investors, brokers, site selectors, lenders, contrac-
tors, architects and property managers.
SPACE RESERVATION
ISSUE DATE
DEADLINE
MATERIAL DEADLINE
February 7
January 24
January 31
May 2
April 11
April 18
August 1
July 11
July 18
November 7
October 17
October 24
AD RATES*
Full-page
$995
Half-page
$595
Quarter-page
$395
*FREQUENCY DISCOUNT
Participate in three consecutive issues and
receive the fourth issue at no charge.
COLOR:
Color is available for $200 additional
AD SPECIFICATIONS
• E-mail a high-resolution, press ready PDF file to
Heather Lewis a
t hlewis@crej.com
• All images within the ad should be 300dpi or greater
at full size; All fonts should either be embedded in
the PDF document, or converted to outlines
• Full-color ads should be setup using CMYK
process color;
NO SPOT COLORS.
Spot colors should
be setup using CMYK build.