1 / 28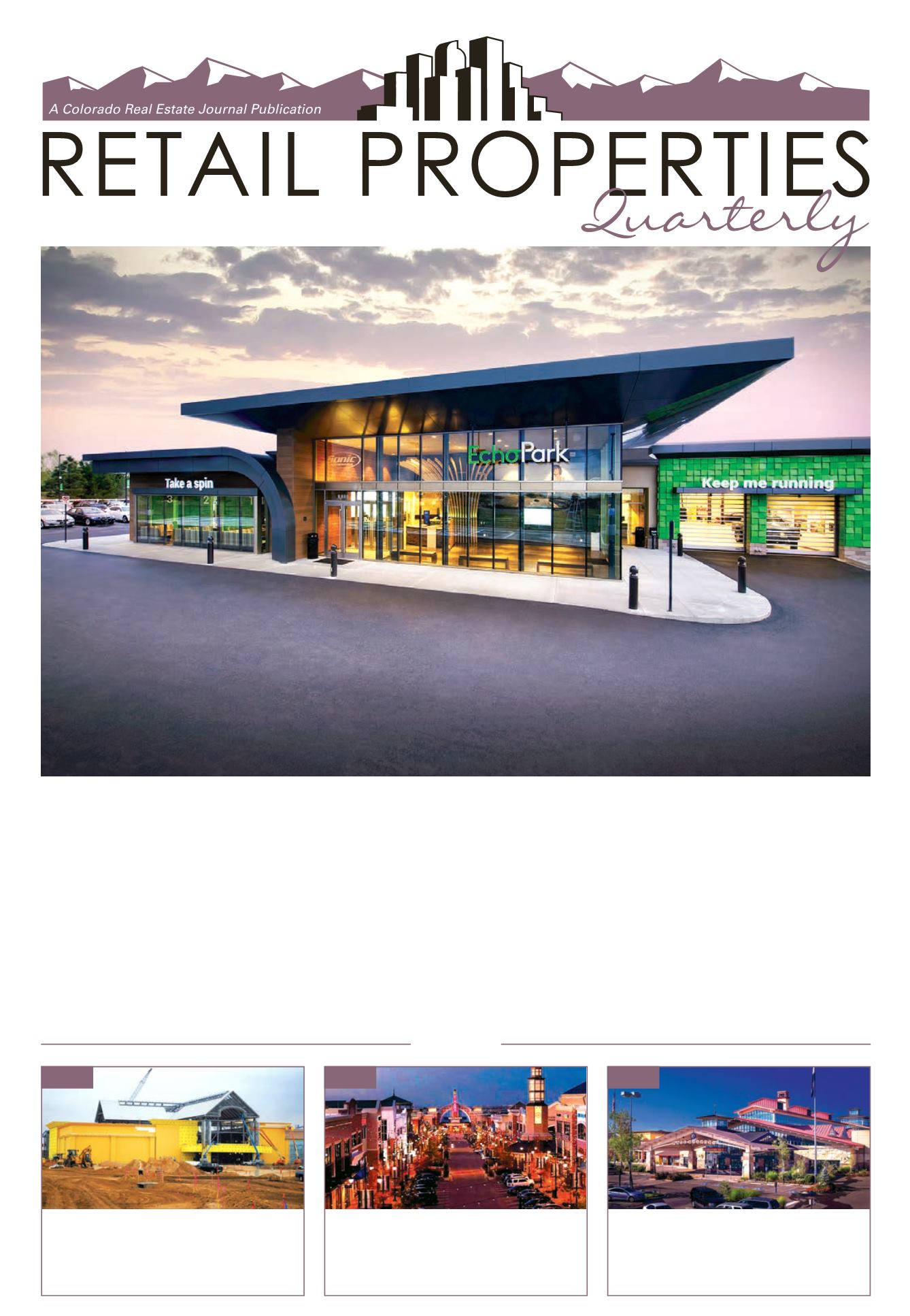 Auto retail adapts to
changing consumer habits
INSIDE
by Michelle Z. Askeland
Automobile retailers are facing
many of the same challenges other
retail industries are struggling to over-
come.While new car dealerships and
used car dealerships face different
constraints in some regards, both are
being pressed to address a supply-
and-demand land imbalance, chang-
ing consumer habits and municipality
hiccups. The way forward for used
car dealerships looks more nimble
in the face of growing land costs and
an active online market, while new
car dealerships are placing a larger
emphasis on the retail experience to
retain and attract new customers.
"Real estate has become one of the
bigger challenges and, in some cases,
the top challenge, dealers have in
opening a new store, getting an addi-
tional franchise or moving a store to
grow with volume," said Tim Jackson,
Colorado Automobile Dealers Associa-
tion president. The lack of available
land has been an issue for the past
20 years, but it's a much more pro-
nounced problem today, he said.
The demand for automobile real
estate is more brisk than ever, said
James Mitchell, vice president of
CBRE's automobile properties group.
This demand is largely driven by the
active automotive industry, which
is climbing to a maturity point well
beyond the trough of 2008, and deal-
ers are quickly finding that they need
to expand current facilities to keep up,
he said.
The ideal location for a dealership
is paramount. "You want to be vis-
ible, you want to be accessible and,
depending on your brand, you want
to be surrounded by other brands that
are the caliber that you're trying to
promote," said Mitchell. "So if you're a
Mercedes-Benz dealership, you don't
want to be surrounded by a bunch
of pawn shops. You want to be sur-
rounded by other high-end brands."
Most owners are looking for acreage
in new properties that can support a
lot of surface parking as well as a sin-
gle-story or a two-story building, said
Mike Hockett,W.E. O'Neil Construction
Co. vice president of business devel-
opment.
The Northern Colorado market continues to
evolve following three major retail trends.
Northern Colorado
PAGE 10
The thriving shopping mall celebrates its
20th anniversary and shares lessons learned.
Park Meadows
PAGE 21
The city's suburbs are finding ways to
embrace an urban feel in their communities.
Denver's suburbs
PAGE 18
Please see Page 16
November 2016
W.E. O'Neil Construction Co.
Used car dealerships, like Sonic Automotive's new EchoPark Automotive program, enjoy more flexibility for land use and facility requirements than new car dealerships.