1 / 36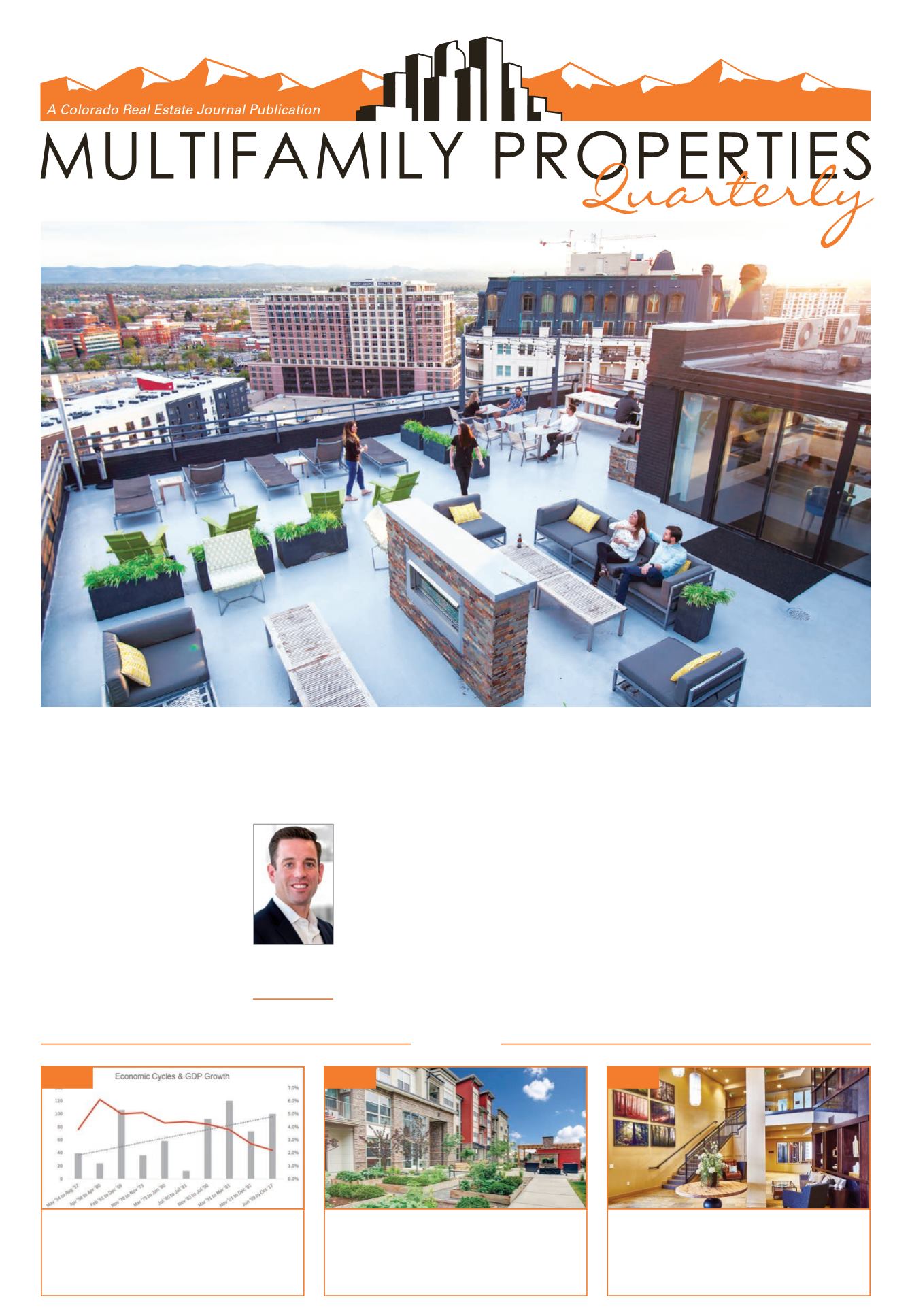 R
evenue generated by the shar-
ing economy totaled $15 bil-
lion in 2014, a figure expected
to grow to $335 billion by
2025, propelled by exponential
growth of Uber and that $31 billion
gorilla in the room – Airbnb. A 2016
National Multifamily Housing Coun-
cil survey found that just 1 percent
of apartment owners currently allow
home sharing, while 42 percent con-
ceded their residents list units on Airb-
nb despite leases explicitly prohibiting
short-term rentals. Preliminary num-
bers from the 2017
NMHC survey found
that the majority
of renters under 54
years old would be
open to allowing
short-term rentals
in their apartment
communities, with
81 percent of those
under 25 responding
favorably to the idea.
Nearly half of all
renters spend more
than 30 percent of their income in rent,
while one in four renters spend more
than half of their income, the 2017
State of the Nation's Housing report
published by Harvard University found.
As the percent of rent-burdened house-
holds remains near historic highs,
the growing share of renters looking
to Airbnb to make ends meet should
come as little surprise to landlords.
While the nation's largest landlords
have waged fierce battles against the
short-term rental giant, it is appar-
ent that home sharing is not simply a
trend, but rather a lasting staple in the
multifamily industry.
A 2015 Pew Research survey found
that 11 percent of Americans have used
a home-sharing service like Airbnb,
which is projected to grow to 27 per-
cent by 2021. Revenues generated by
Airbnb hosts in the U.S. increased 140
percent in 2016 from the prior year to
$5.7 billion, while the number of active
listings increased 70 percent to 650,000.
Given the growing acceptance of the
Blake Hayunga, Virtu Investments
Virtu Investment's Archer Tower property in Denver teamed up with Pillow Residential to enable tenants to rent their units on Airbnb, facilitating a revenue-sharing agreement between the owner, Pillow
Residential and the tenant. Pillow coordinates advertisement, key swap and professional cleaning. Virtu is offering residents discounted monthly lease rates in exchange for participation.
Please see Page 30
Airbnb: The $31 billion gorilla in the room
INSIDE
The U.S. is enjoying the third-longest economic
expansion in our history.
101 continuousmonths
PAGE 6
Great design is not a function of a big budget,
but rather the result of creative consideration.
Final thoughts
PAGE 29
Developers can enhance the inherent sustain-
ability advantages of apartment living.
Green initiatives
PAGE 24
November 2017
Brian Mooney
Senior associate,
Moran & Co.,
Denver