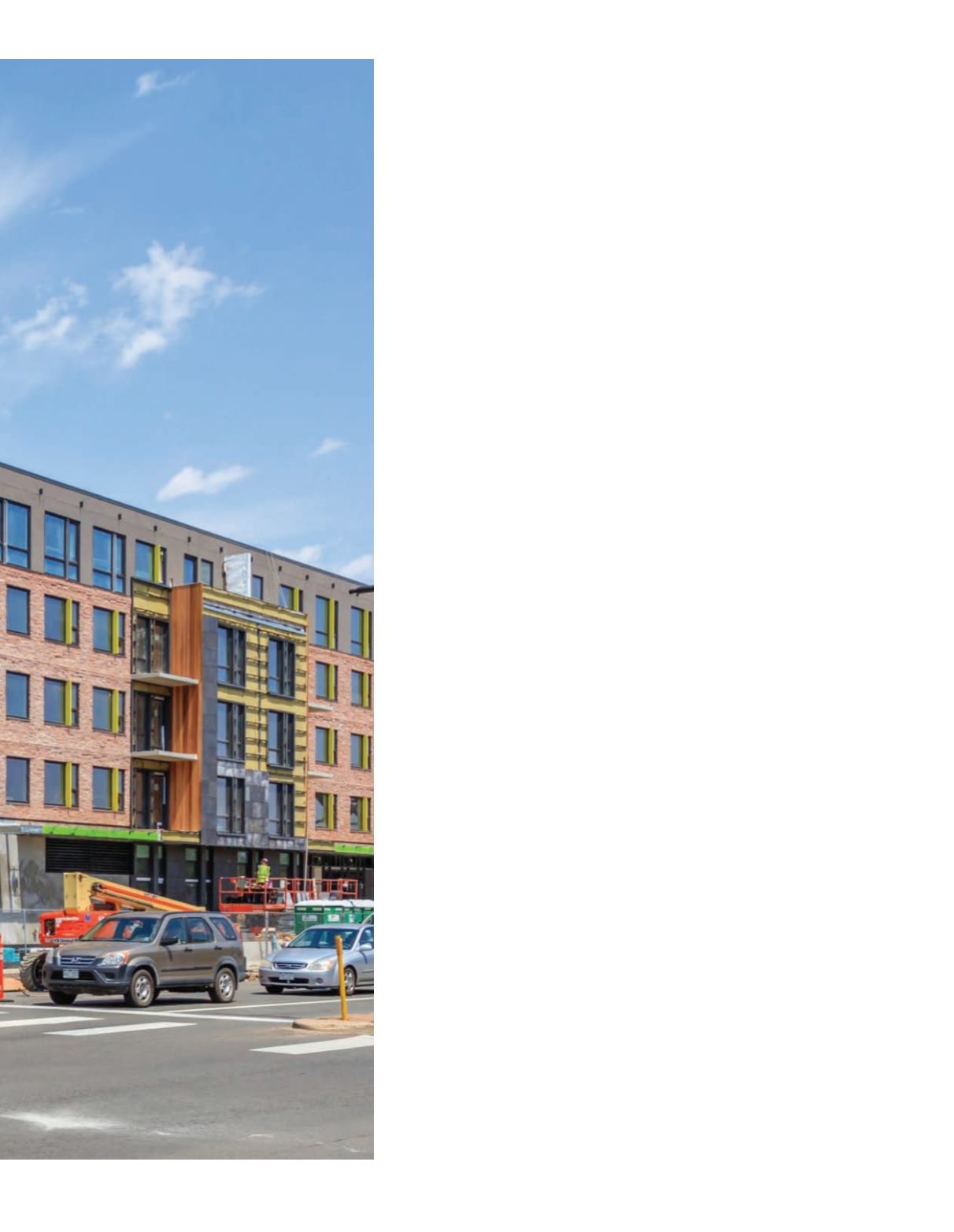 SEPTEMBER 2017 \ BUILDING DIALOGUE \
89
WORDS:
: Kevin Criss
I
t's a blue sky Colorado day and Jim Johnson, founding partner of
Denver's Johnson Nathan Strohe architecture and design firm,
is sitting across the street from the two-hotel project he's been
spearheading in central Boulder.
Asked what he's most proud of with this project, Johnson re-
sponds without a second of hesitation, as if he's been pondering the
question for a while.
"This project gives me a huge sense of pride because it's a profes-
sional homecoming," he says looking at the project. "I first started
studying architecture in 1971 up on the hill at the university, got my
environmental design degree, then my Master of Architecture. To be
here when the building is being framed and look up at the Flatirons
and the campus and all, and think about how much I've learned
about hotels since I was a young college student in Boulder, well, it's
just really very gratifying."
Johnson is the architect as well as the interior designer of both the
Embassy Suites and Hilton Garden Inn that will cover a nearly two-
block span west of 28th Street on the north side of Canyon Boulevard,
walking distance to Folsom Field and downtown Boulder.
And he has certainly learned a few things about the hospitality in-
dustry, having designed more than 80 hotels in a stellar 41-year career.
This project? It'll be his firm's largest ever.
At approximately 167,000 square feet, five stories and two be-
low-grade parking levels, the Embassy Suites will feature 206 guest
rooms, a 6,500-square-foot ballroom – the largest in Boulder – and
Brickstone's Kitchen and Bar, which not only will cater to hotel guests
but to Boulder's foodies as well. The Hilton Garden Inn will be five
stories, 94,000 square feet, and feature 178 guest rooms, the Garden
Grille restaurant and a courtyard. Both hotels will share an expansive
outdoor pool and plaza.
Johnson Nathan Strohe's clients on these properties are Sage Hos-
pitality and NAI Shames Makovsky, and construction is by Milender
White Construction.
Replacing Pieces of 'Old Boulder'
Since the 1950s, the Boeve family had owned and operated the Best
Western Golden Buff Lodge at this location and The Buff restaurant,
located on the grounds, was a beloved breakfast and lunch institu-
tion. (In 2014, The Buff Restaurant moved into a newer, larger location
right across the street at 2600 Canyon Blvd. It remains a Boulder fa-
vorite today.)
Boulder developer Scott Pederson purchased the property from the
Two Hilton Hotel
Brands Arrive in
Boulder
For one CU alum, it's a
homecoming years in the making