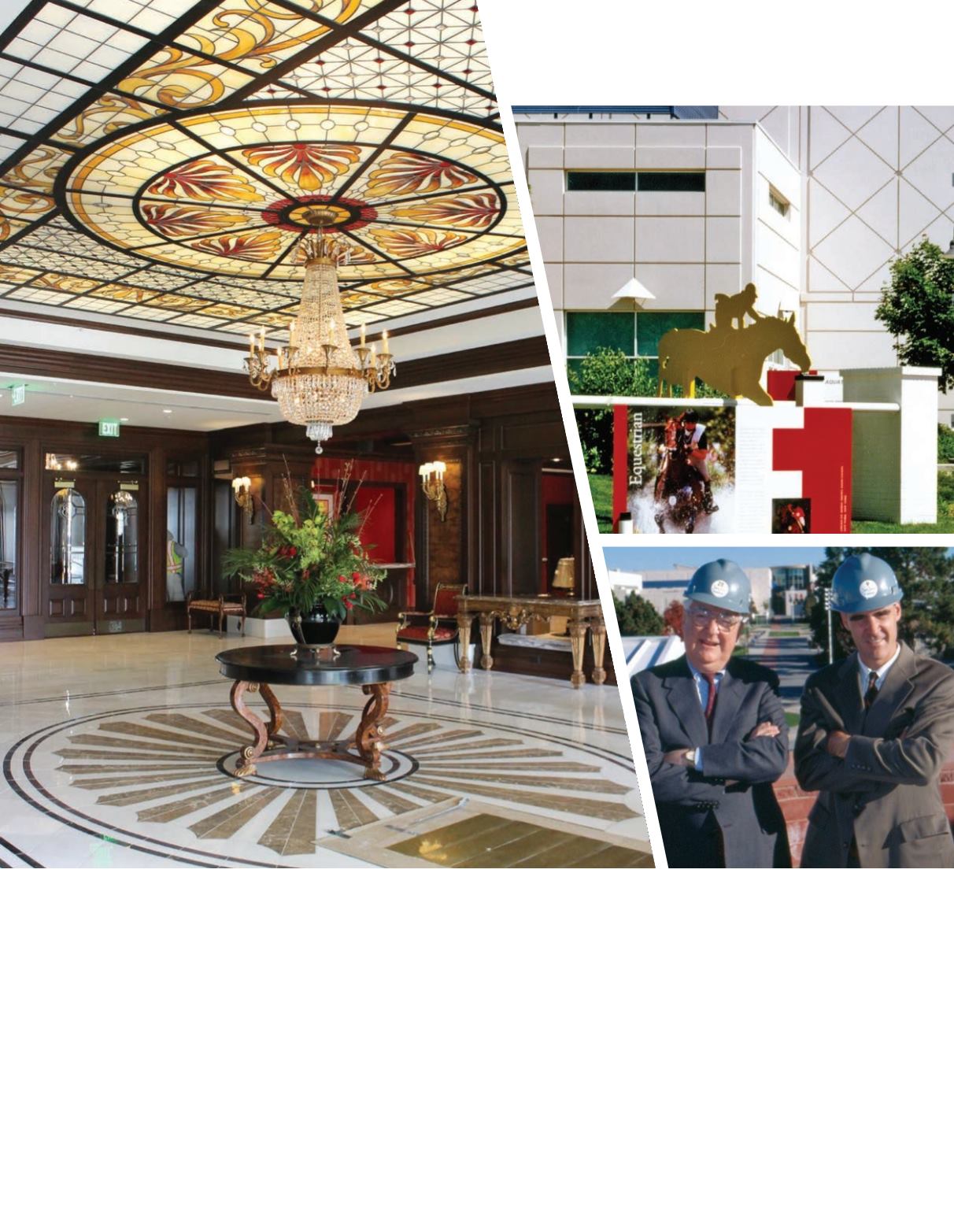 84
/ BUILDING DIALOGUE / SEPTEMBER 2017
Beaver Creek, developed by East West Partners in 1989.
The early 1990s marked a turning point for the company,
Jim recalls, a moment where GE Johnson Construction actu-
ally did stop and look around.
"We had plenty of success. Honestly it was due to hard
work, integrity, treating people right – all the common-sense
stuff in building a business," says Johnson. "We needed to fig-
ure out who we were and what we were best at as a company
in order to establish a true identity." After some self-explora-
tion, GE Johnson made a commitment to being a negotiated
contractor – a preconstruction expert capable of delivering
greater value and performance through guidance during a
project's design decision making process. Investing in client
relationships was central, but the committed direction also
meant increased investments in both people and technolo-
gy. In 1993, GE Johnson began assigning desktop computers
to staff, several years ahead of the construction industry in
general. One of the company's signature accomplishments
of the '90s was bringing its new brand of innovative precon-
struction services to rural communities on projects like the
Montrose Memorial Hospital and the St. Johns Medical Cen-
ter in Jackson, Wyoming.
Sadly, just as the firmwas reaching its 30th anniversary, Gil
Johnson was diagnosed with cancer. It was understood that
the already in-progress transition from father to son had to
be accelerated.
"He gave me the keys to the car, but told me not to leave
the garage," Jim chuckles fondly at being named president in
1997, while Gil remained behind him on big decisions. Realiz-
ing he didn't have the legal or financial expertise needed to