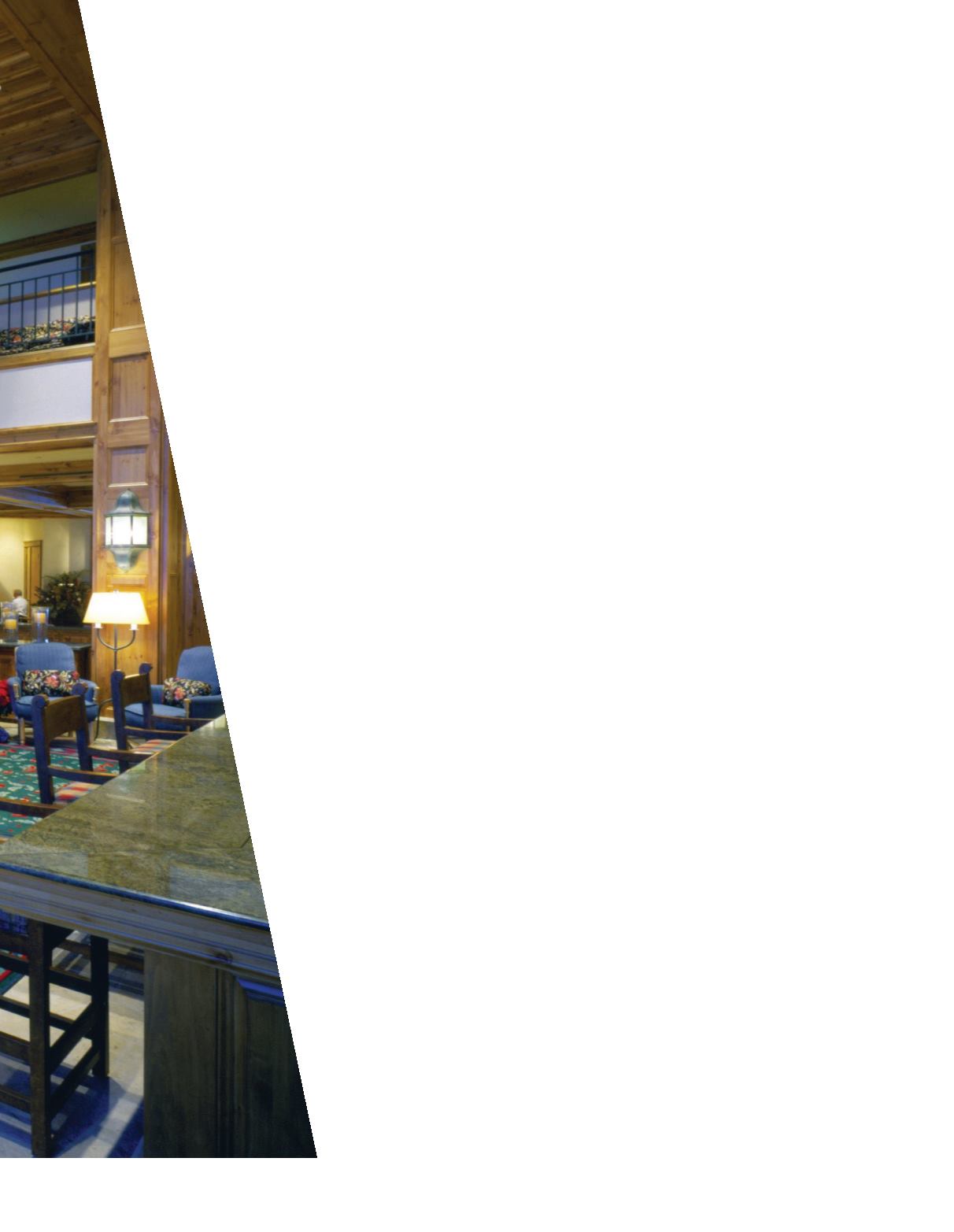 SEPTEMBER 2017 \ BUILDING DIALOGUE \
83
L
ife moves pretty fast – if you don't stop and look around once in a while you could
miss it. The famous counsel given to Generation X by Farris Buhler in 1986 always
seems to take a minute to settle in, but that's the point. Fifty years from GE Johnson
Construction Co.'s 1967 founding, Chief Executive Officer Jim Johnson also finds ben-
efit in reflection.
"My father's original vision for the company was to simply provide for a family
and chase the American dream," says Johnson, elaborating that, by founder Gil Johnson's math,
$8 million in annual revenue was the magic number. Established at about the beginning of
a Colorado Springs' population boom, the business exceeded the $8 million goal in just its
fourth year, initially thriving in the hard-bid K-12 market while picking up office and manu-
facturing facility projects regionally. GE Johnson quickly earned a reputation for quality and
integrity while gaining confidence on larger public projects like the Colorado Springs Fine
Arts Center in 1970 and Pikes Peak Community College in 1975.
As Gil Johnson's business and children grew, Jim, the third of four children in the family,
recalled that though construction was in his blood he wasn't always sure he was destined
to take over the family business.
"My father wasn't the first in our family to start a construction company," continues
Johnson. "Many of my ancestors were contractors, but history shows that when they died,
their businesses died, and nothing was ever passed on." Jim, however, had a natural pas-
sion for construction – enjoying the physical nature and comradery of hard work, out-
doors in Colorado. Most importantly, even as a teenager, through construction Jim was
able to measure the progress made in each day's work with a sense of accomplishment.
By the mid-1970s, GE Johnson's portfolio had grown to include strong practices in
health care, high-tech environments and hospitality. One notable early accomplish-
ment was the 150-room, $8.6 million Broadmoor West Hotel, the largest project in the
firm's history to that point. That relationship extended a full 40 years forward, when
the Broadmoor selected GE Johnson to complete a 27-week, ultrafast renovation and
addition of the West Complex in 2014.
Jimgraduated with a degree in construction science fromKansas State University
while spending summers and holiday breaks on projects in the field. He invest-
ed his early 20s gaining independent professional experience working for a large
general contractor doing projects across Texas and Louisiana before coming back
to the family business in 1986. Joining the firm as an estimator, Jim saw a lot of
different jobs in a short period of time. Yet, as he learned the intricacies of pricing
the work, he yearned rather to spend his time in the field building it. Eventually,
he was put in charge of overseeing concrete pours and tilt-up construction on
an RTD job as an assistant superintendent. From there Jimmanaged to spend a
few quality years simply building work alongside subcontractors and laborers
before his natural project management abilities and engineering degree even-
tually dragged him back to the office. GE Johnson's work in the '80s includes
the iconic One DTC office building completed in 1985 and The Park Hyatt
WORDS:
Sean O'Keefe
Life Moves Pretty Fast
Jim Johnson, CEO of GE Johnson
Construction, reflects on the firm's 50 years
of successful evolution through changing
tides and building a business