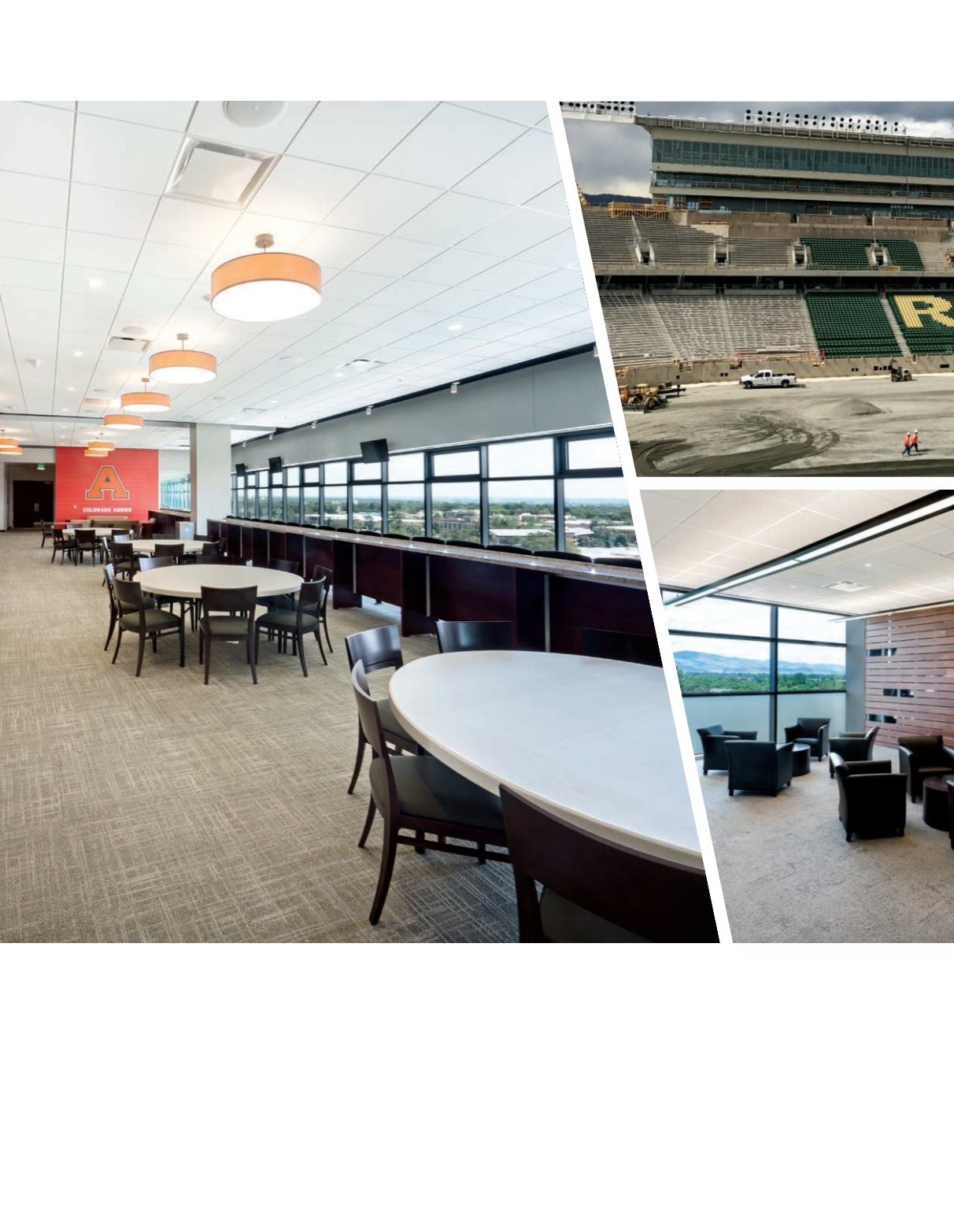 78
/ BUILDING DIALOGUE / SEPTEMBER 2017
/ Colorado State Stadium: Rams Charge Back to Campus /
laborated on a number of sports venues. "We spent a lot of
time as a team looking at what options were available.
"For a $220 million project, a 20-month schedule is super
fast," Hodge says of the challenges. "It's a combination of cast-
in-place, precast and steel, so it's a challenge to schedule."
But the schedule was maintained throughout construc-
tion, and part of it was the team's vast experience building
sporting venues, he adds. ICON and Populous are both fo-
cused on stadiums and arenas for professional and college
teams, and Mortenson has built more stadiums than any
other contractor, including such marquee projects as the
Minnesota Vikings new U.S. Bank Stadium in Minneapolis
and the Golden State Warriors under-construction Chase
Center in San Francisco.
But Colorado State Stadium was a special one for Morten-
son, says Hodge.
"We're extremely active with CSU. I think we have 75 or 80
alumni" – including the project engineer, Cameron Moss, a
former tight end for the Rams.
Beyond the alumni connection, the multipurpose vision
distinguishes the project, he adds.
"They looked at it as not just a football stadium, but a cata-