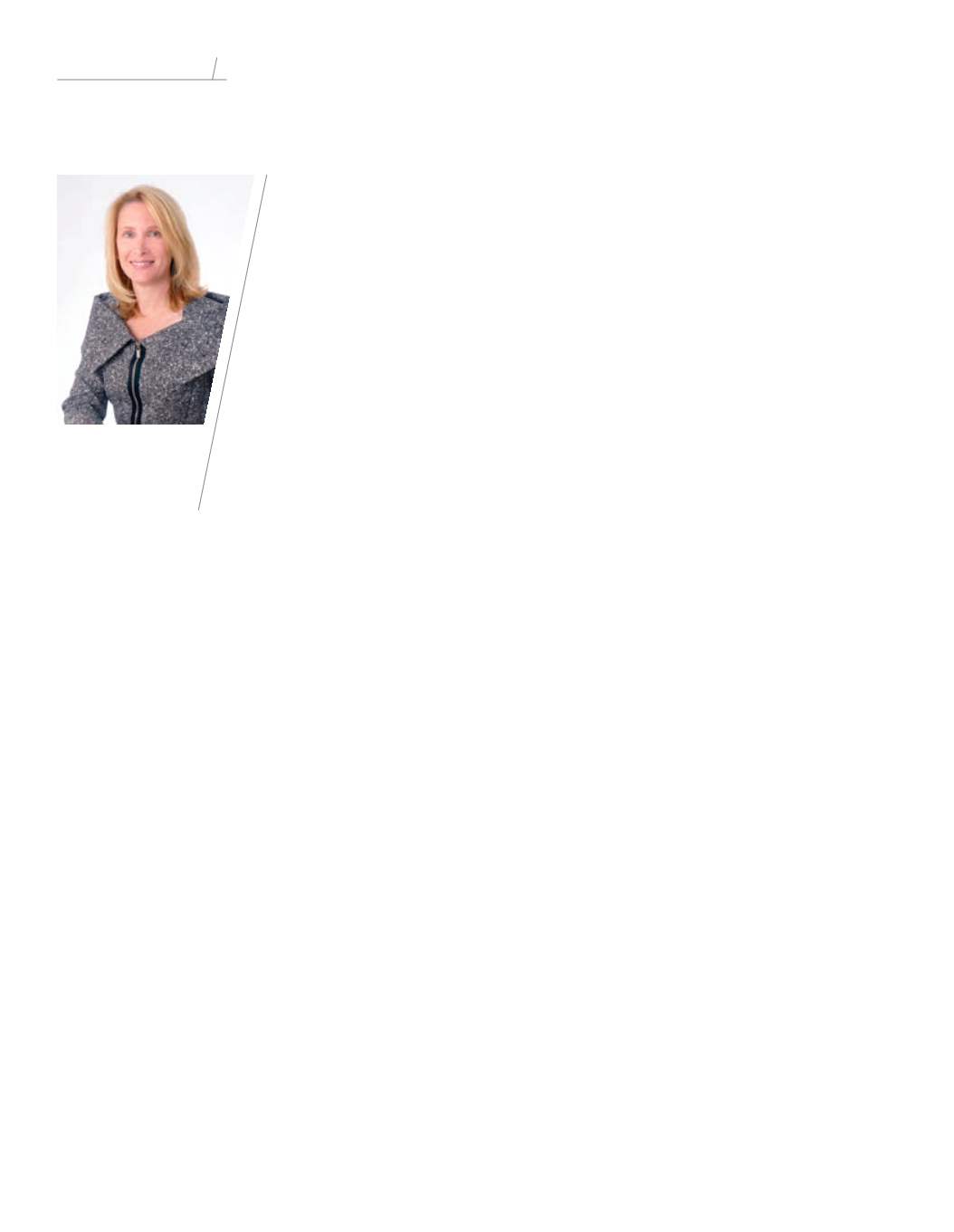 / BUILDING DIALOGUE / SEPTEMBER 2015
Publisher's Note
ffordable housing in and around Denver has been a hot topic for a while. Colorado has
just about everything necessary to attract a growing population: beautiful weather,
interesting architecture, a healthy startup culture, nearby mountains, abundant out-
door recreation opportunities, a highly educated workforce and more. But housing
sticker shock is a reality.
It's in the news almost daily, whether in the form of construction defects law, or Denver May-
or Michael Hancock's recent announcement that he plans to generate $15 million a year for
affordable housing efforts.
Joy Spatz focuses on the housing ladder in her column this month, Leading the Way, in
which she interviews John Beeble of Saunders Construction and Chris Waggett of D4 Urban.
Our market is missing affordable housing options in the $200,000 to $250,000 range, accord-
ing to Beeble. "One of the answers is condos and owned affordable product," he said. "In the
last 10 years, we really haven't seen any new condo development. This leaves a huge gap in the
housing options ladder." Waggett agrees. "Right now we have lots of rental options for young
workers and then nothing between multifamily rental and single-family homes, whose price
tags are either out of reach for most young professionals or are located in suburban locations
that they don't aspire to move to until they have families. Condominium construction is virtu-
ally nonexistent, so we have a both an affordability and housing product gap."
But housing isn't only about affordable. It's also about transit-oriented development and
family and urban appeal. Read about Denizen, a new TOD development in the Baker neighbor-
hood that focuses on design, location and amenities. And read about Freight Residences, the
latest addition to River North, which is geared toward families looking to capture the Colora-
do experience, according to architect Stephen Dynia. There's also a feature on the Turntable
Studios project, the conversion of the former VQ hotel into micro apartments, attractive to
Other features in this issue celebrate the 21st anniversary of design firm Humphries Poli Ar-
chitects; the return of activity to Colorado Center with the construction of the 15-story Lincoln
Towers office building; energy efficiency in the Gilpin project; and a Colorado-led team going
international, designing Abu Dhabi's Mushrif Central Park.
Trends stories range from LEAN construction to fast-fine dining design, and from co-work-
ing space to office design details, and more.
And don't miss the photo spread of the recently completed ART hotel – it's a beauty.
I invite your participation in future issues as we continue building the dialogue.
/e'fôrdeb(e)l / inexpensive; reasonably priced.
/ 'houziNG/ houses and apartments considered collectively